Our Speakers
Keynote speaker Sir Ghillean Prance

Sir Ghillean Prance FRS, VMH is a botanist, former Director of the Royal Botanic Gardens, Kew (1988-1999), led 20 botanical expeditions to Amazonia and collected over 350 new species of plants. He is author of 23 books and 540 scientific and general papers in botany and conservation and holds fifteen honorary doctorates.
He was awarded the International Cosmos Prize (1993), knighted (1995), made Commander of the Order of the Southern Cross, Brazil (2000) and the Order of the Rising Sun, Japan (2012). He is a trustee and former Chairman of A Rocha International and a member of Lyme Regis Baptist Church.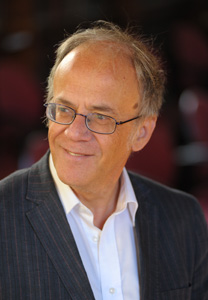 Richard Bauckham is Emeritus Professor of New Testament Studies at the University of St Andrews and Senior Scholar at Ridley Hall, Cambridge. He is a Fellow of the British Academy and was awarded its Burkitt Medal for Biblical Studies in 2008. He has published widely in theology, historical theology and the New Testament.
His book Bible and Ecology: Rediscovering the Community of Creation, in which he wrote about the relationship of humans to the rest of creation, is an essential read for anyone interested in a biblically grounded approach to ecology. His initial briefing paper was made available for all the delegates and can be seen here.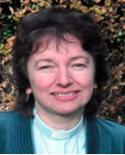 Revd Margot R Hodson is a church minister and an environmental theologian; she is Vicar of the Haddenham benefice, made up of four active churches in Buckinghamshire, and was previously Chaplain of Jesus College, Oxford. She is on the Management Board of the John Ray Initiative and of A Rocha UK. Margot taught environmental ethics at Oxford Brookes University and is married to Dr Martin J Hodson. Margot has written extensively on environmental issues and she and Martin co-authored
Cherishing the Earth: How to care for God's Creation
in 2008.STOP PRESS:
Margot R.Hodson & Martin J. Hodson (2015)
A Christian Guide to Environmental Issues
BRF will be available from 18 September, its first day of issue,
from
Coventry Cathedral Bookshop.
Click here for interview with Margot Hodson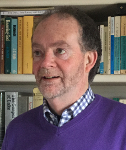 James Jones, first as bishop of Hull and then as bishop of Liverpool, has been involved in urban regeneration and environmental renewal for twenty years. He set up the first City Academy to have the environment as its specialism. He has worked with American religious leaders showing the centrality of caring for creation to the mission of God. He chaired the Independent Panel on Forestry and was made an Honorary Fellow of the Institute of Chartered Foresters. The author of '
Jesus and the Earth
', he broadcasts regularly on BBC Radio 4's 'Thought for the Day'. A Fellow of both WWF and the Society of the Environment, he is a Vice President of the Town and Country Planning Association.